It's time to make something fun with the I Love Home Quilt blocks. If this block series is new to you, it was designed by Jacquelynne from The Art of Home, has been so much fun! Each month I have shared a few pictures of my block in progress and host a giveaway. Click here to see my previous blocks.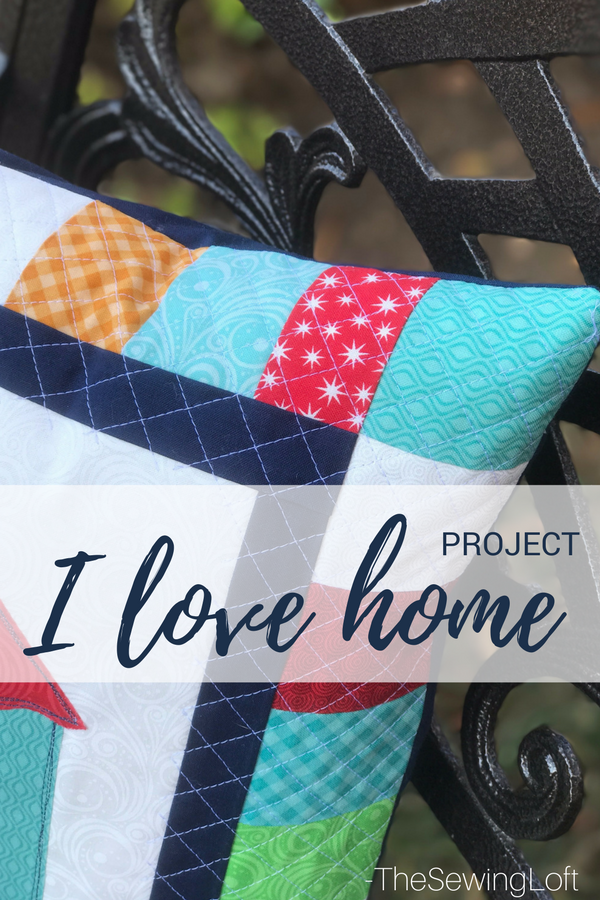 The main quilt is designed to be hand appliqued but I just had to infuse my style and layer on some free motion quilting.
Supplies:
I love home pattern
Assorted fabrics
Backing fabrics
Sewing machine
Basic Sewing Supplies
*Fabrics used in block include Patrick Loose Christmas Cheer , a few batik scraps and Kona Storm for the border & backing.
While the blocks were designed to be turned into a quilt, I thought it would be fun to turn each block into a colorful pillow.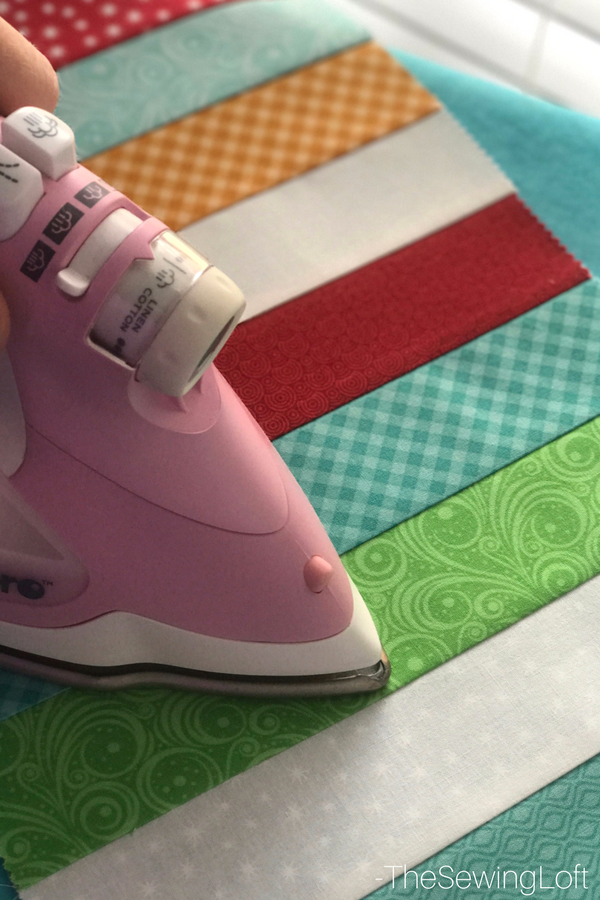 To make that happen, I strip pieced together a piano key border for the outside. But when I placed it next to my block it felt lack luster. So, I sliced into my Kona Storm and created stashing to really frame the center block.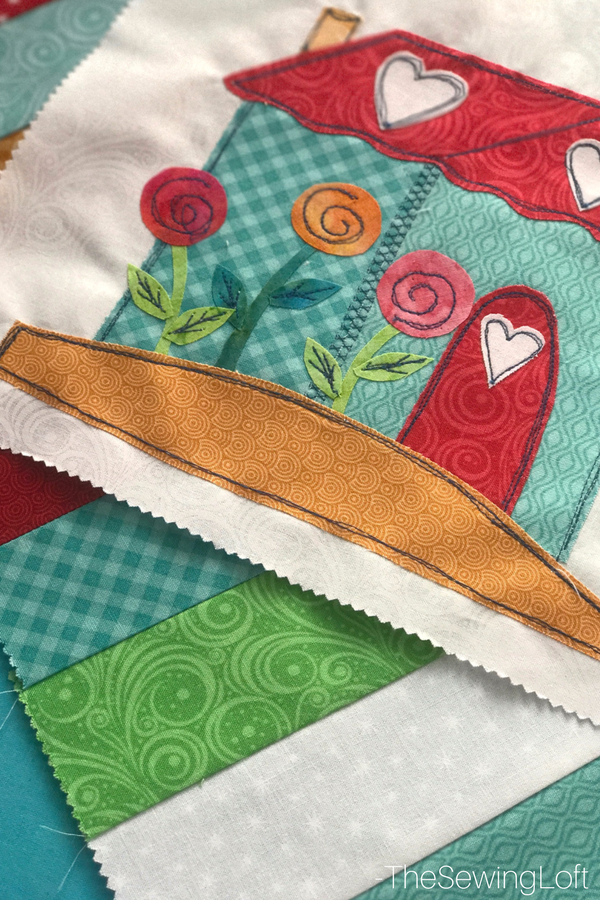 Once the border was stitched on, it was time to layer the finished top with batting and start quilting. To keep my first row of stitches on track, I grabbed the washi tape and used the laser guide beam. These really helped me keep things on track for the perfect finish.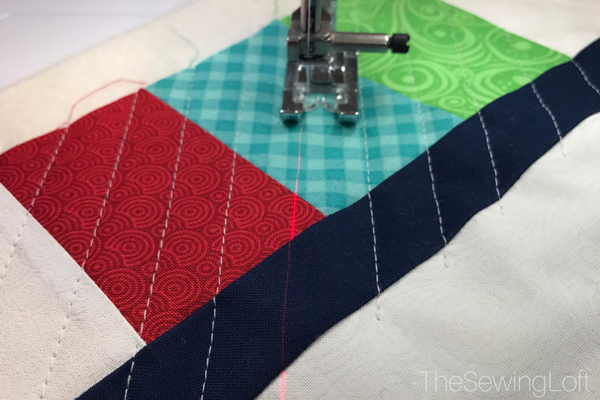 I really like the way my mini diamond grid worked out.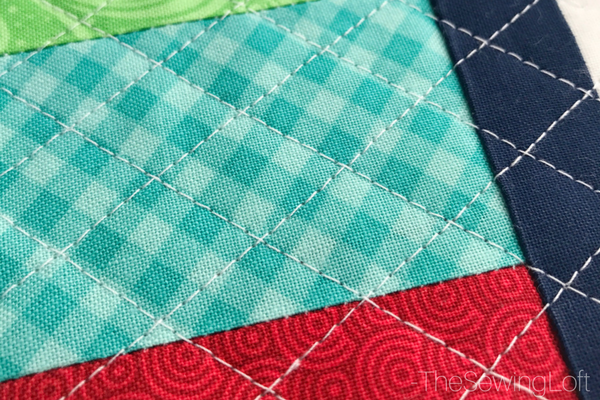 To keep this pillow project a quick win at the sewing machine, I kept in simple with an envelope construction but a zipper closure would be perfect too. In the end, I love the way it came out. Here are a few close ups of the finished pillow.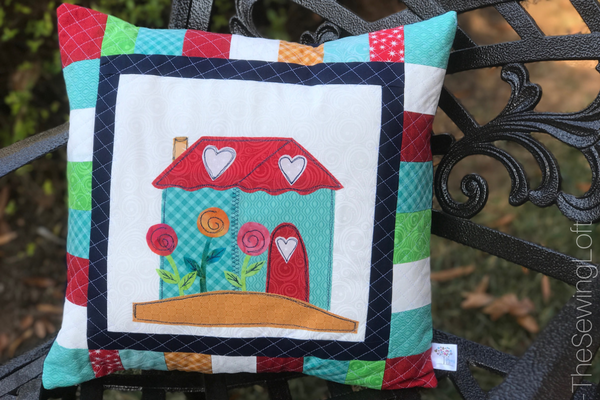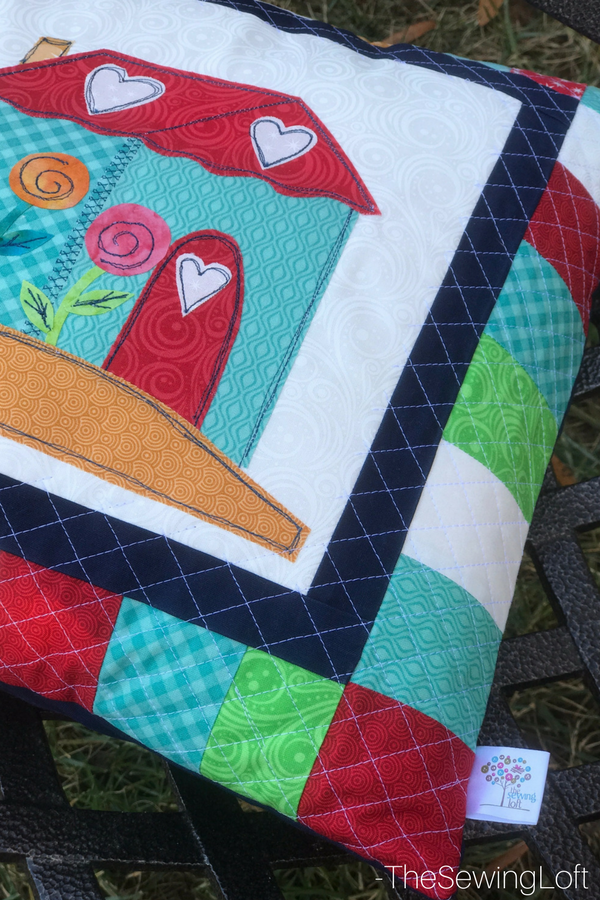 DIY Pillow Project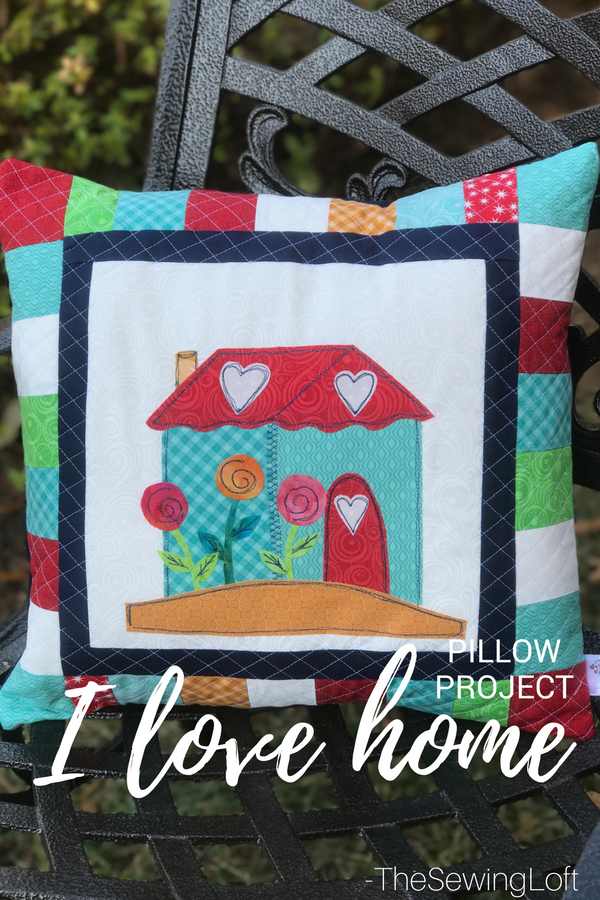 Even if you are just joining us now, you can still join in. The I love home quilt pattern is free. You can see the final design layout and grab the pattern here.
Plus, this month's prize package is designed to up your applique game! Thermoweb has generously sponsored the prize package and it's a goodie. I personally this product when making appliques and always feel confident when reaching for it.
After you enter the giveaway above be sure to check out even more options from my friends.
Best of luck in the giveaway!

ps- Don't forget about the 12 Days of Giving…. there is a new prize package everyday, including today.

Hello! Are you new here?

Do you want to learn more about sewing? Be sure to sign up for our newsletter HERE and never miss a stitch! Daily Sewing Tips, Everyday Projects and Fantastic Inspiration delivered straight to your mailbox!

Bonus– free pattern with newsletter sign up.

Feel free to connect with me on Facebook, Pinterest, or Instagram.  I look forward to getting to know you and stitching up a storm together!