Flowers are one of Mother Nature's little gifts to us. They are pretty, bright and make us smile but for some like me, keeping the fresh is always an issue. So, I've collected a list of DIY fabric flower patterns to make. This way, I can always have a vase filled to make me smile anytime of the year. The bonus,  no water required!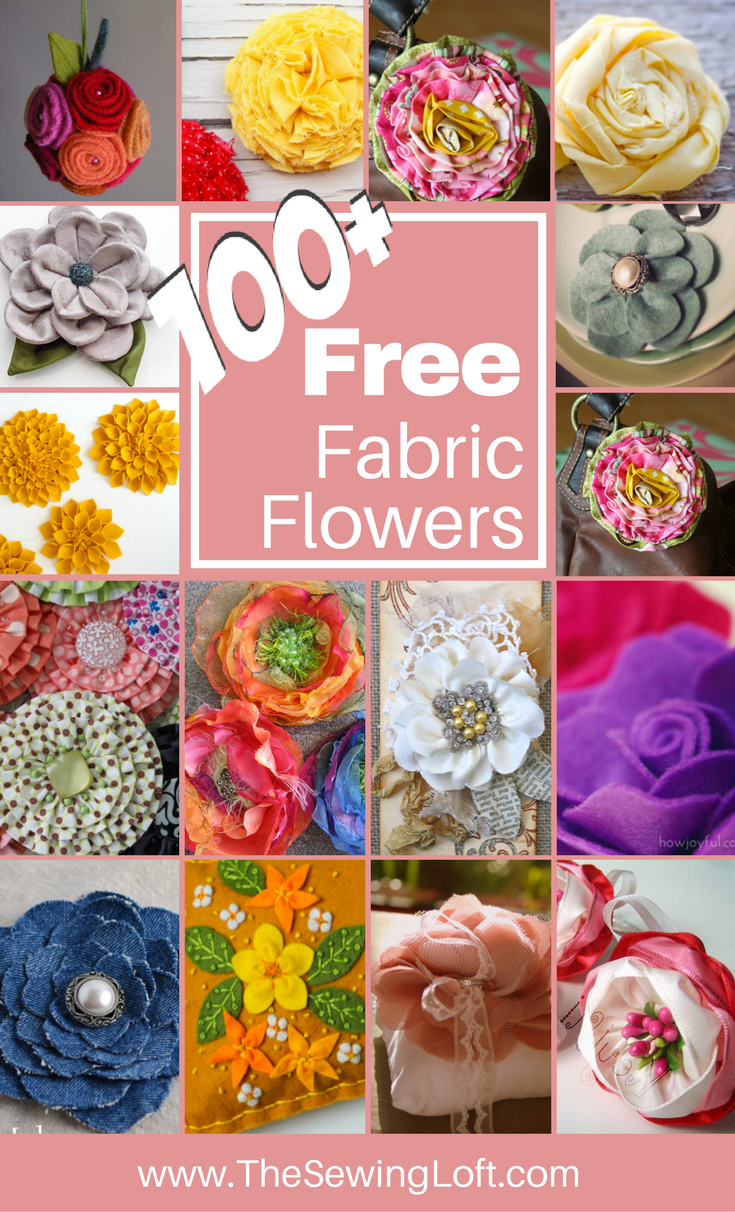 DIY Fabric flowers are fun to make and never need watering! Add stems to make a decoration for a vase, use them as a brooch or hair clip, or sew them onto your favorite bag for a pop of color. The possibilities are endless!
100+ DIY Fabric Flower Patterns You Can Make

2. Camelias
6. Felt camelia
9. Felt rose 
10. Felt t-shirt embellishments
11. Flower card
12. Flower clips
14. Girlie Garnish
15. Poinsettia stunning!
16. Pomander
17. Calla Lily
18. Poppy
21. Simple felt mums

22. 5-minute fat quarter rosette 
23. Rose Buds
26. Flower Belt
29. Elastic headband with flower
31. Fabric flower baby headbands
35. Cotton and Tulle
36. Fabric rosettes
38. Prickly Posie
41. Fabric Daffodils
42. Forever flowers
43. Full & textured fabric flowers
44. Gathered flower
45. Flower Belt
47. Long stemmed fabric flowers
49. Perfect Petals
50. Packing flowers  
52. Pretty pansy
53. Water Lilies
55. Rosettes
56. Ruffle flower
59. Simple 5-inch fabric flowers
61. Summer flower
62. Tattered flowers
63. Walnut Rose
64. Tulip

66. Always in bloom
67. Carnation
68. Vines Tshirt
69. Fabric poms
70. Five minute fabric flowers
71. Ruffly flowers
72. Anthro Knock Off
73. T-shirt flowers

74. 3D flowers
75. Big bloom
77. Burlap rosette
78. Chiffon flowers
81. Denim flowers
82. DIY sheer blooms  
83. Amelia
85. Two Tone Flowers
88. Pantyhose petals
90. Plarn flowers
92. Raggy flowers
93. Ribbon roses
99. Sunflower Pillow
100. Sunflowers
101. Velvet rose
Be sure to PIN THIS DIY Fabric Flower round up post because no matter what your creative project, you'll find the perfect flower on this list. Remember, all patterns are free and the bonus-  no water required!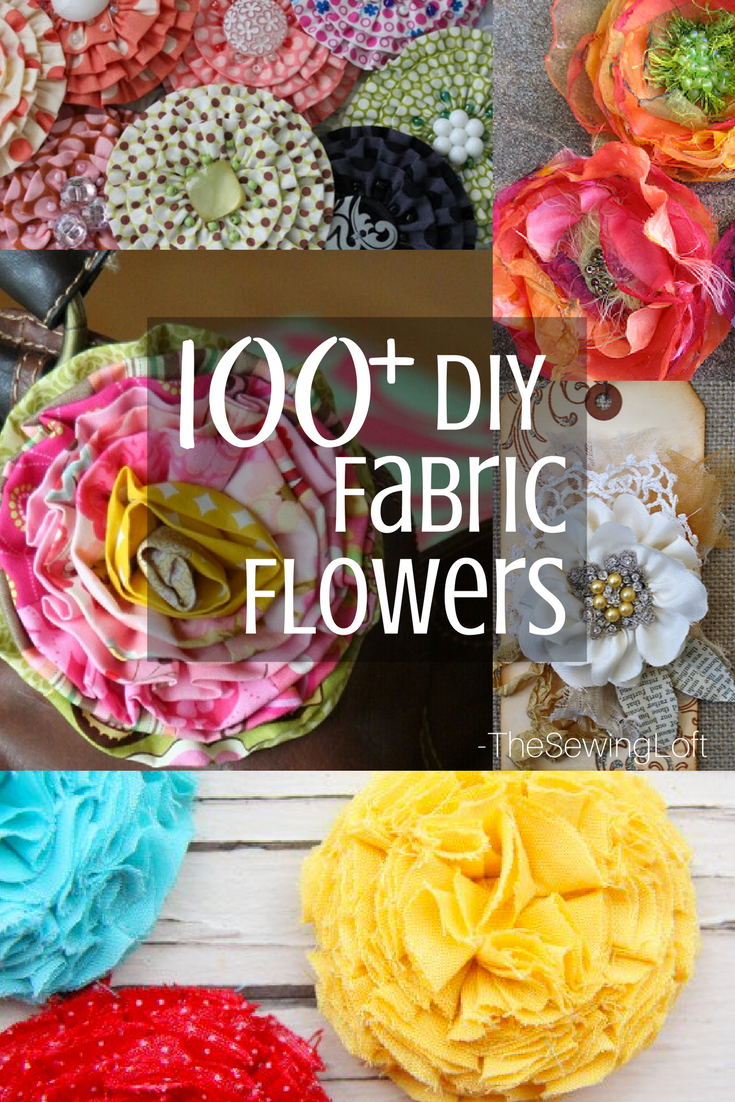 You can find other ideas here:
Hello! Are you new here?

Do you want to learn more about sewing? Be sure to sign up for our newsletter HERE and never miss a stitch! Daily Sewing Tips, Everyday Projects and Fantastic Inspiration delivered straight to your mailbox!

Bonus– free pattern with newsletter sign up.

Feel free to connect with me on Facebook, Pinterest, or Instagram.  I look forward to getting to know you and stitching up a storm together!