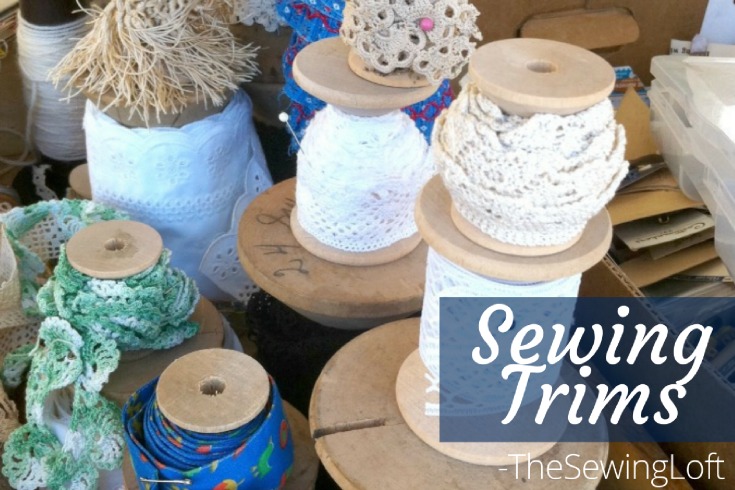 Trim –
noun
Ornamental decorations such as ribbon, ruffles, buttons, ric rac, lace, fringe, cording, etc. These decorations can be used to embellish garments, home decor or anything cloth related. It is usually sold either by the yard or in a pre-cut package.
Think of sewing trims as a way to elevate your project and make it special. These little bits of goodness can instantly transform a ho hum project into a rock star! Depending on the type of trim you use, a specialty presser foot may be required. This will ensure your project looks professional. Here is an example of the cording foot.
Bias tape
A narrow strip of cloth cut on the bias, folded, and used for finishing or decorating clothing.
Raittail 
Satin cording available in a variety of colors, sizes and sold by the yard. Commonly used in Chinese knotted bracelets, macrame and braided necklaces.  These days you can find this funny named trim in all aspects of sewing from garment making to home furnishings.  It is best to use the braided cording foot when attaching to your project.
Ribbon
A thin band of material, typically cloth but also plastic or sometimes metal, used primarily as a decorative binding and tying.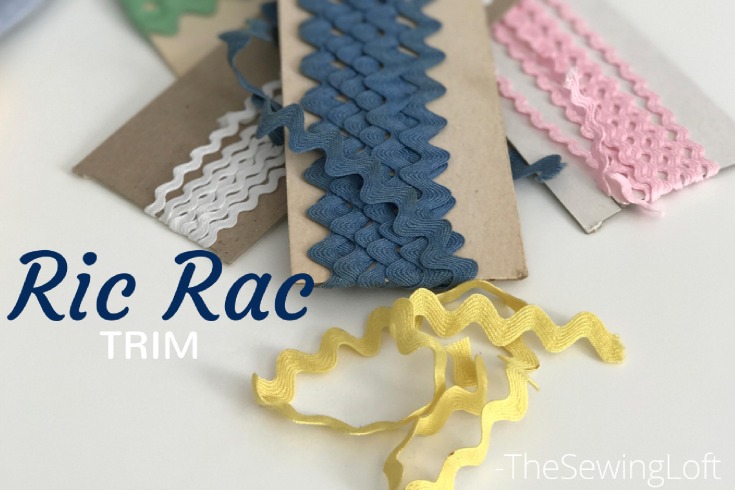 Ric Rac
A flat narrow braid woven in zig zag form, used as a trimming for clothing or curtains. This trim is normally made of cotton or polyester. The configuration repeats every third of an inch, about one centimeter.  
History- This fun trim peaked in popularity during the 1970's and is associated with Little House on the Prairie.
Fringe
Fringe comes in a wide variety of material and widths like. Some types are pom pom, tassel, lace, loop, and Chainette (long rows of similar length and width) fringe. Fringe always has a secured edge so it is fairly easy to incorporate into your project.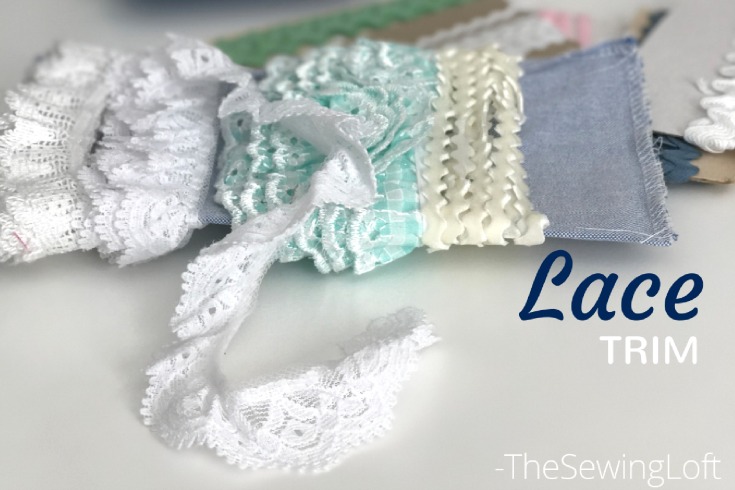 Lace
A fine open fabric made with a combination of loops, twists, and knitting thread into a pattern.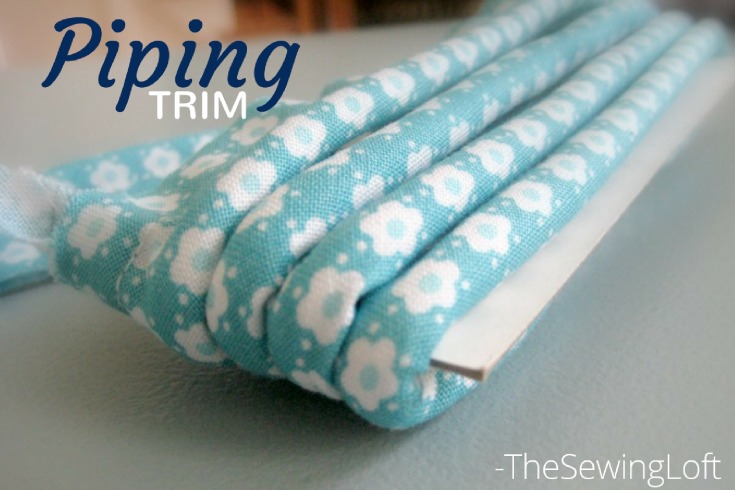 Piping
A cord (or cording) covered with fabric, often used for decorative edging on garments or projects.
Sewing Trim Stats-
Storage: Keep your trims neat and untangled with this DIY storage solution.
Alternative: Can't find the perfect piping? Make your own in 4 simple steps.
Quick Tip: Many times trim can come undone or unravel. Make sure your ends are secured with tape while storing and the proper machine stitch for your finished project.
Where to Buy: Sewing trims can be purchased at any local fabric or quilt shop and on line, but one of my favorite places to look is at estate sales. I just suggest that you check the item carefully before purchasing. Even after washing my trims, I have found that some smells are hard to remove.
Click the below pictures for projects using trim.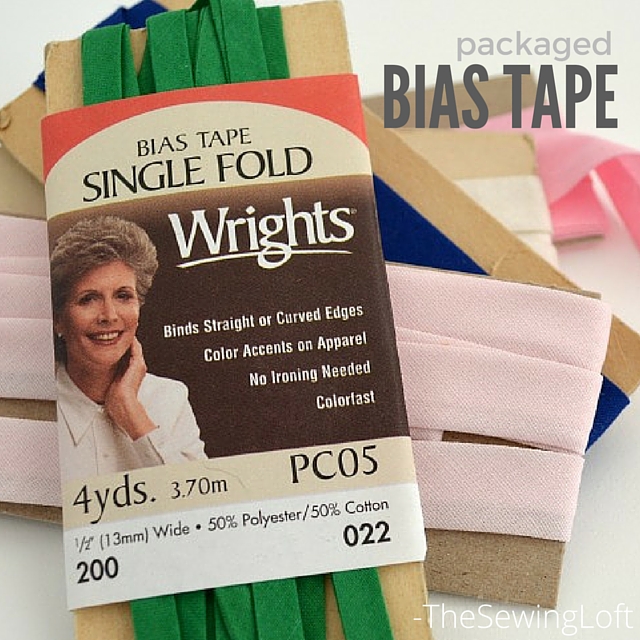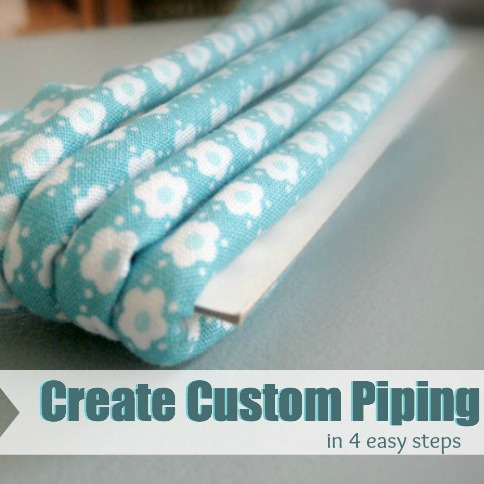 Hello! Are you new here?

Do you want to learn more about sewing? If so, be sure to sign up for our newsletter HERE and never miss a stitch! Daily Sewing Tips, Everyday Projects and Fantastic Inspiration delivered straight to your mailbox!

Bonus– free download with newsletter sign up.

Feel free to connect with me on Facebook, Pinterest, or Instagram.  I look forward to getting to know you and stitching up a storm!